[The Tories cite public opinion in this matter ("How can we possibly support this bill after that clear message?"), yet ignore it when a majority of the public opposes pipelines. Likewise, they pass a Bill to spy on Canadians saying this is essential to our security, yet cancel the Long-Form Census because it is a violation of our privacy. Consistency thou are a jewel. *RON*]
CBC / Huffington Post, 23 February 2015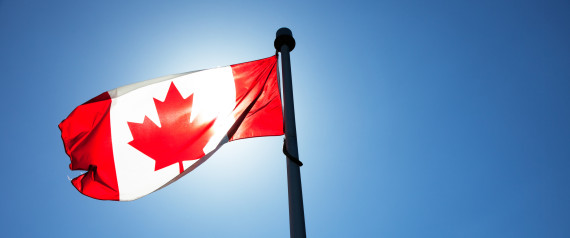 A Liberal backbencher's bid to make O Canada more gender neutral by replacing the reference to "all thy sons" with "all of us" in the English lyrics seems set for defeat after several Conservative MPs — including the parliamentary secretary to the heritage minister — spoke out against it during the opening round of debate on Monday morning.
In an impassioned address to a sparsely populated House of Commons, Ottawa Vanier Liberal MP Mauril Belanger argued that the change was not just necessary, but overdue.
"There are many reasons we would want to sing "in all of us command,'" he noted.
"We love our country and all its people. Our anthem is important to us and we want it to clearly include every Canadian. All of us are proud to sing O Canada, and O Canada should embrace all of us."
The "two words" he wants to change "are small, yet meaningful," Belanger argued, and "would ensure that more than 18 million Canadian women are included in our national anthem."
Belanger noted the current wording, which dates to 1913, is thought to have been a response to the events leading up to the First World War.
But he pointed out that many women contributed to the war effort as well — not as soldiers, but in other functions, particularly nurses — and many died as well.
"We have commemorated them in Parliament's Hall of Honour," he said, "[but] not in our anthem."
In fact, he noted, his suggested rewording would actually bring it closer to the earlier, pre-1913 version: "Thou dost in us command."
"We can restore words that were written and sung 107 years ago," he said. "We should not fear such a change."
It would also ensure the anthem respects the Canadian Charter of Rights and Freedom, Belanger added.
Tories cite public opinion
But Conservative MP Costas Menegakis, who serves as parliamentary secretary to Canadian Heritage Minister Shelly Glover, was unmoved.
A country's national anthem "is very important to national identity," he argued. "It represents a legacy passed down from our predecessors."
Menegakis reminded MPs that his own government had briefly considered updating the wording of the anthem — even going so far as to include it in the 2010 Speech from the Throne — only to find strong public opposition to the move.
"It was a clear indication that Canadians love their anthem, and want to see it kept as is," he recalled.
Menegakis pointed to a 2013 study that, he said, found 65 per cent of Canadians opposed changing the words.
"How can we possibly support this bill after that clear message?" he wondered.
"Canadians across our country, men and women alike, are against the change and have voiced that. Supporting this bill would be telling them, loudly and clearly, that what the majority of Canadians want does not matter and that their opinions do not matter to the government."
NDP MP says change 'a no-brainer'
Although votes on private members' business are rarely whipped, the lack of official government support makes it unlikely Belanger's bill will survive second reading.
He can, however, take comfort in having garnered the support of at least a few New Democrats.
NDP MP Libby Davies noted that she herself introduced a similar bill in 2011.
"As I stand here today I have to ask myself if it is 2015," she confessed. "This is totally a no-brainer. This is about gender equality. This is about a minor word change in our national anthem that would reflect our whole country."
In fact, she said, she initially thought the bill could be passed unanimously, on the spot.
"But lo and behold the parliamentary secretary stands up on his principle that no government could vote against the will of the people," she said.
"That is just utter nonsense."
But what about Mulcair?
Davies may not be able to count on NDP Leader Tom Mulcair's vote, however.
In 2013, he was was asked about the same proposed change after a group of prominent women, including author Margaret Atwood and former prime minister Kim Campbell, launched a campaign to restore the original gender-neutal lyrics.
"I think that when you start tinkering with an institution like a national anthem, that you're looking for problems," he told The Canadian Press at the time.
"We seem to have agreed on the English and French versions as they are and I think that's probably a good thing."
It's also not clear how many of his fellow Liberals will back Belanger's proposal. So far, only one — Stéphane Dion — has publicly endorsed it during House debate.
Belanger will get one more chance to convince his Commons colleagues later this spring.